Spring-loaded test probes can be used directly in assemblies or on PC boards in addition to classic test purposes.
Therefore, INGUN probes can be used for a wide variety of test applications.
Short stroke GKS are often used as charging and transfer probes in battery chargers. The test probes stand out due to
their extremely compact design, as well as a low installation height in combination with a high spring force.
Solderable GKS are soldered directly into PC boards without the need for receptacles. These probes can be used in similar
applications as the short stroke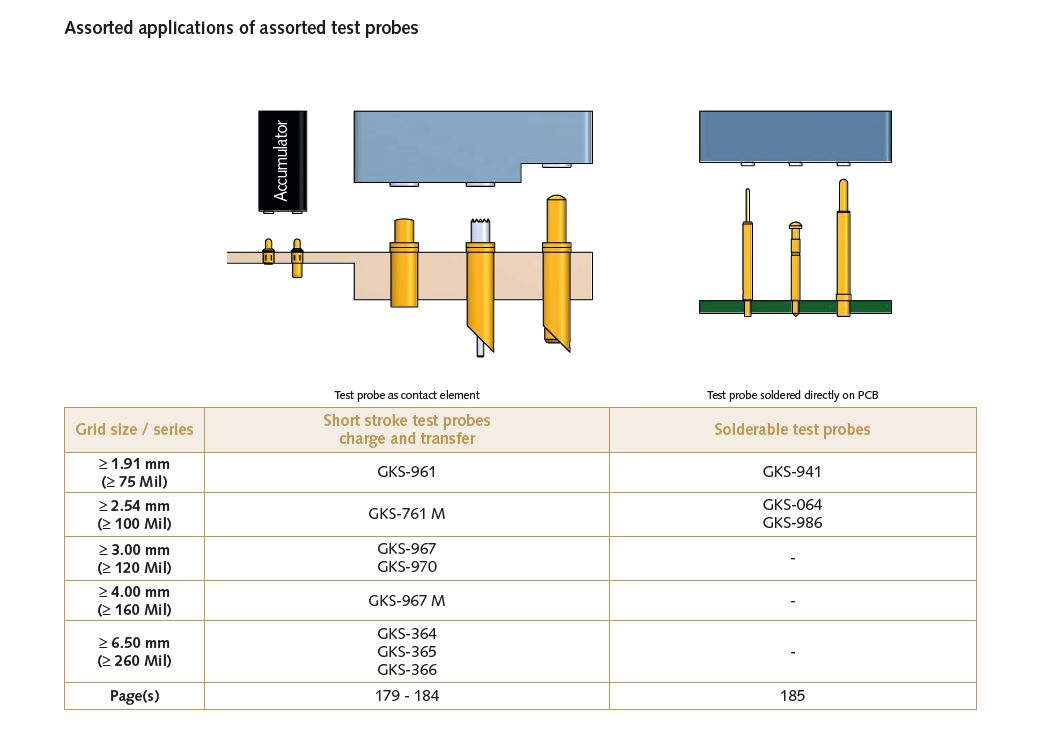 Short stroke and solderable GKS These test probes are commonly used to supply signal and
current of electronic devices and enable a quick assembly exchange during maintenance.
Thereby the test probes have a variety of advantages
• Height and tolerance compensation
• Compensation of unevenness and parallelism errors
• Can withstand impacts and vibrations
• Minimal installation space required
• High conductivity
• Excellent chemical resistance
• Outstanding durability

The short stroke probes can also be installed with a receptacle to enable easy exchange. Due to the extremely short
design, exchange solutions for probes installed directly on the PC board can also be realised without difficulty.
Solderable GKS are soldered directly into PC boards without the need for receptacles. Care should be taken to ensure the
test probe does not overheat during the soldering process, in order to avoid damage to the spring.
Note: The GKS-967…G probe can also be soldered directly into PC boards without a receptacle. This is made possible
by its closed barrel, which ensures solder cannot penetrate the probe.
For quick, reliable assembly of PC boards, it is possible to pack the test probes in assembly belts.
This enables the automatic feeding of parts in the pick & place machine.
Contact us if you would like further information about assembly belts.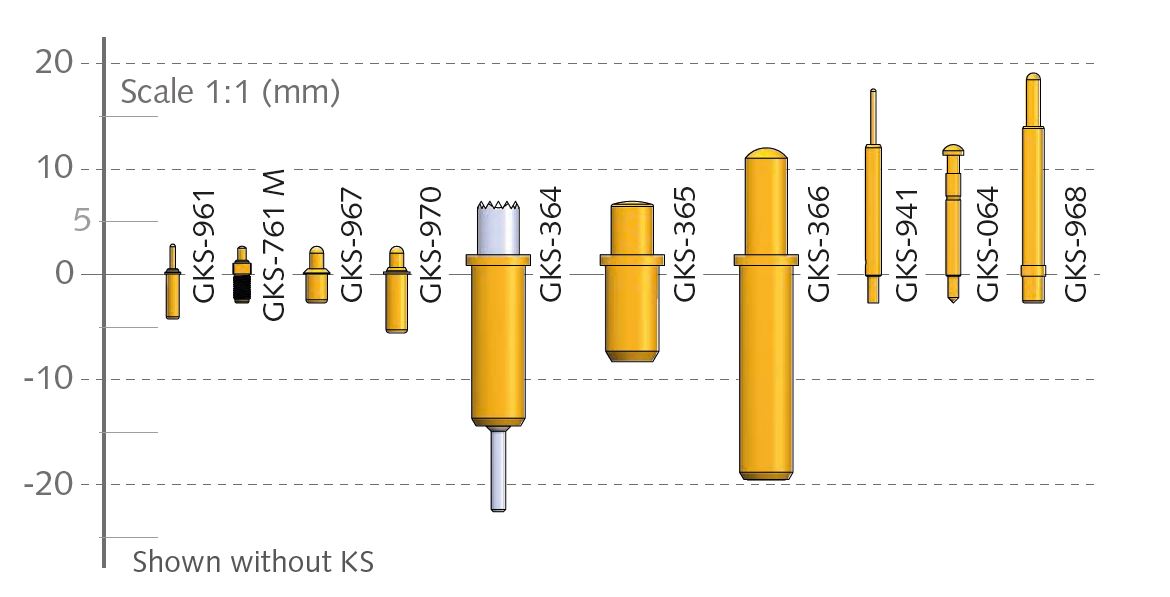 Assorted Test Probes
Overview and Comparison