Our IP-5800 is an in - circuit tester that is a compact, high-speed board inspection device designed to save space.
IP-5800 uses contact probes for high-speed inspections to detect short-circuits, erroneous number of components,
or missing components on a printed-circuit board equipped in the components.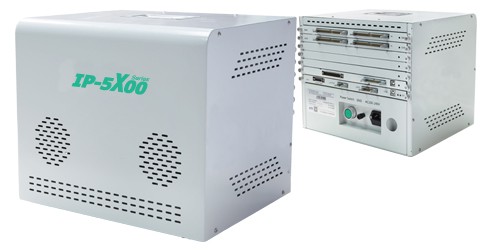 16 Channel open collector.
Available for OK stamp 16ea.
Changeable test order for Imposition board.
Easy split measurement and management for multiple surface mounting board.
Compact design, Small space. 
IP-5000, IP-5300 are designed compact, available for small space and move easily
in the factory.
Enhancement of support abroad.  
WIT has support bases in China, Thailand, Vietnam and Philippines and can
support customers in local site.
Kelvin measurement for low value resister testing.
IP-5000 series provide Kelvin measurement on basic cnfiguration.
Conversion of fixture made for the other ICT.
The fixture made for the other ICT can be converted to IP-5000 series ICT.
Great expansion for measurement step.
Expand to 100,000 step. Available for large high density printed circuit board.

Options that can be selected according to the customer's inspection condition are vailable.
● M-Project service tool
  Quality check tool for fixture. Quality assurance picture appear on monitor of PC.
    ・probe contact precision.(picture for hitting trace)
    ・Parts interference by board presser bar.
    ・Counter boring interference.
    ・Distortion of board.
● Process capability analysis soft (MSA)
    ・It is useful for analysis of process capability and unexpected value.
    ・Test step, parts name and pin number out put for open failure it is useful for
     judgement of real failure or connection failure and fixture maintenance.
● Safety Area Curtain
  Keep more safer for operator during PDU is down movement.
● OK Stamp function5
  IP-5000 can provide OK stamp function (air cylinder or solenoid)
  May need to modify the fixture.
● Detect IC lead float (solder failure)
  Detect solder failure of IC lead.
Price may differ according to specifications. Please contact us for details.